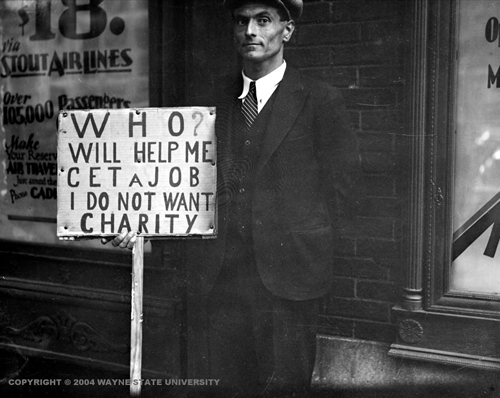 Economist Stephen Moore has a great write-up on how we really got out of the Great Depression. (Hint: it had nothing to do with WWII spending):
Here's what happened. Government spending collapsed from 41 percent of GDP in 1945 to 24 percent in 1946 to less than 15 percent by 1947. And there was no "new" New Deal. This was by far the biggest cut in government spending in U.S. history. Tax rates were cut and wartime price controls were lifted. There was a very short, eight-month recession, but then the private economy surged.

Here are the numbers on the private economy. Personal consumption grew by 6.2 percent in 1945 and 12.4 percent in 1946 even as government spending crashed. At the same time, private investment spending grew by 28.6 percent and 139.6 percent.

The less the feds spent, the more people spent and invested. Keynesianism was turned on its head. Milton Friedman's free markets were validated.

In 1946, the unemployment rate averaged below 4 percent, and it stayed that low for the better part of a decade. This all happened during the biggest reduction in government spending in American history under President Truman.

In sum, it wasn't government spending, but the shrinkage of government that finally ended the Great Depression. That's what should be in every history book — but isn't.
Go read the whole thing. It should be noted that Truman's methods of overcoming the Depression were not without precedent. A previous Depression had occurred in 1920, and Coolidge pulled us out of it using the exact same means: he made drastic reductions to spending and taxes, and the economy rapidly righted itself. Yet that earlier Depression isn't even mentioned in history classes. Gee, I wonder why.
Liberals continue to push the lie that the New Deal got us out of the Depression (it didn't) so that they can further the narrative that we can spend our way out of every economic crisis. Thus every crisis becomes a convenient excuse to tax more, spend more, grow the government a little more. And as the Fed continues to turn itself into Mr. Creosote, one recession at a time, don't be surprised when we regular citizens keep getting poorer.